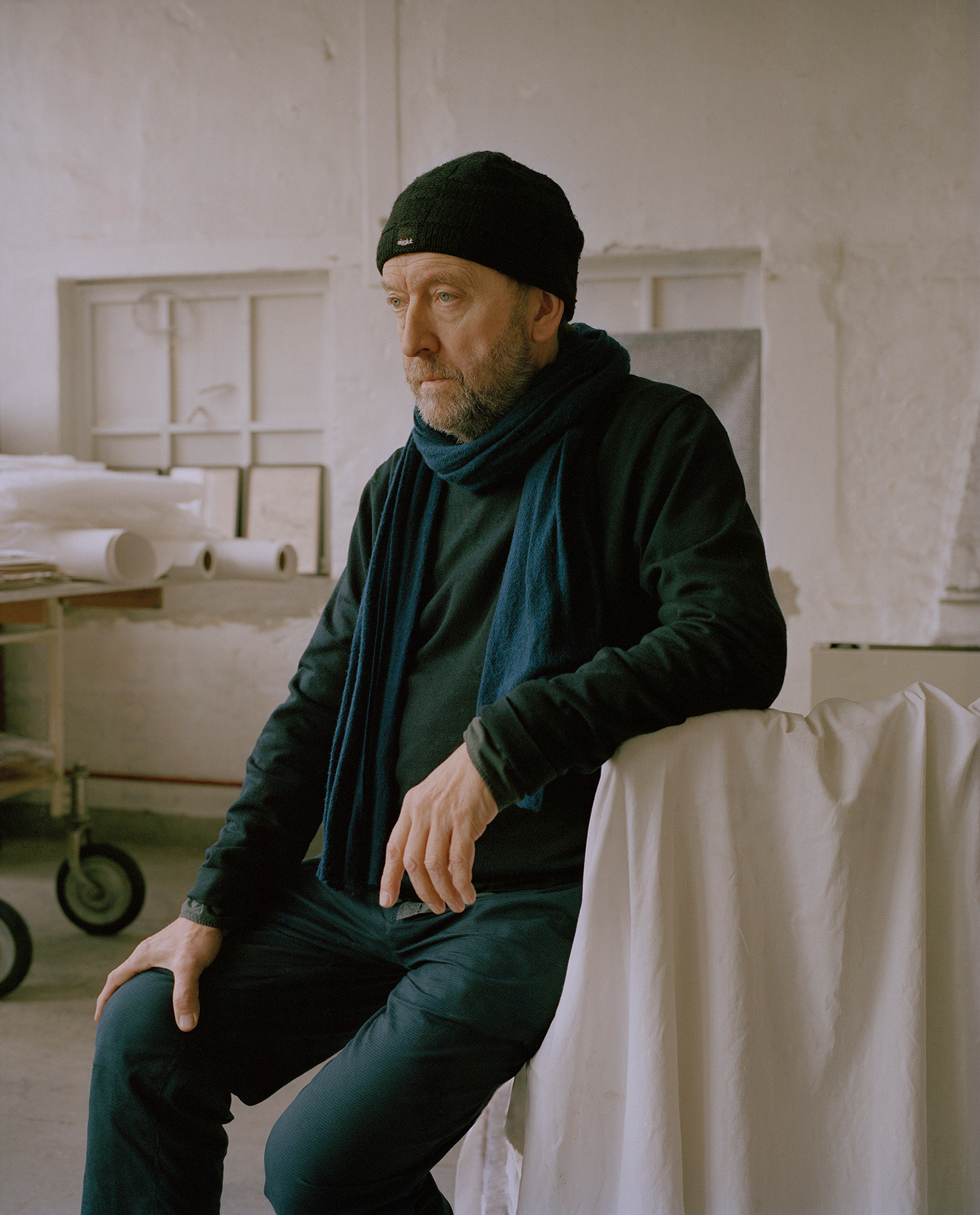 Early '2000 I started a series of portraits of artists, related to the Belgian museum of contemporary art in Ghent, S.M.A.K. It became a fascinating experience to visit more than 20 people and immerse myself into their studio space, breathing their 'world' and creations.
Related to the 20th anniversary of the museum S.M.A.K. in the Spring of 2019, I initiated a new chapter of this project to re-visit and re-photograph the same artists. The meetings confront both persons with an evolution of 20 years in time.. The new chapter has started with a re-visit of artist Ronny Delrue and more visits will follow in the upcoming months throughout Spring, Summer 2019. Please re-visit this website, as it will be regularly updated with news from the project.
The early work (black and white imagery) received an honorable mention in the prestigious IPA Awards (US), 2008
Names of the artists in shown order:  
Color image (2019): Ronny Delrue
Black and withe images (early '2000): Masato Kobayashi -  Michael Borremans - Royden Rabinowitch - Vincent Geyskens - Dan Vanseveren - Michael Borremans - Koen van den Broek - Bart Stolle - Johan Tahon - Guillaume Bijl - Leo Copers - Philippe Vandenberg - Henk Visch - Stefaan Dheedene - Bart Stolle - Berndt Lohaus - Wim Delvoye - Ronny Delrue - Robert Devriendt - Jan Van Imschoot - Thomas Bogaert - Dan Vanseveren - Masato Kobayashi - Jan De Cock
Technical information: The series 'Artists' is photographed with medium film format.
The images are presented as framed C-Prints, 50 x 50 / 50 x 60 cm.